SINGLE SIDED AND DOUBLE SIDED (PTH)
In spite of the continuing miniaturization and complexity of printed circuit boards, with a notable increase in global consumption in multilayers and HDI, single and double sided circuits (PTH) remain the largest consumer products worldwide.
So in CIPSA we continue to offer these products, from the simplest single sided to the most complex double sided both small productions and higher volumes.
Are supplied with all kinds of materials (FR4, High Tg, Halogen Free, Aluminium, Ceramic, High Frequency…), with Copper thickness range from 9 µm to 400 µm, and all finishes available.
DATA SHEET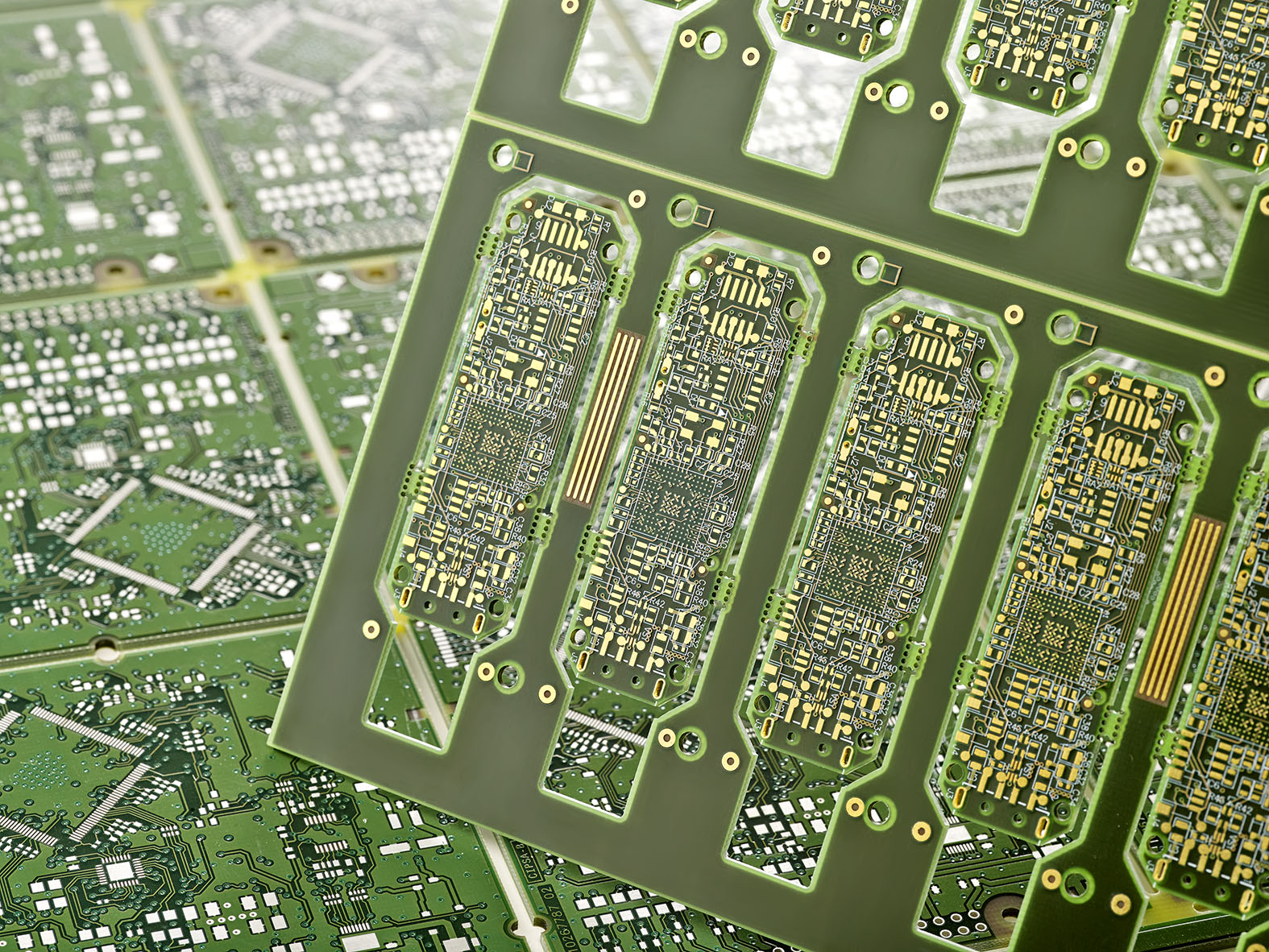 Due to the continuous miniaturization of the circuits and components, and to the great quantity of interconnections that this produces, the multilayer technology offers the possibility of vertical construction in several layers. This technology supposes an increasing market in all the sectors and applications.
In CIPSA we have presses that guarantee a homogeneous temperature in all the circuits during the pressing of the layers.
Determinant factor to guarantee a reliability and a quality in our final product with a minimization of the delamination risk.
DESIGNS
The high density interconnect (HDI), is a nowadays demand on printed circuit boards, can be done with technology sequential multilayer build up (SBU).
This technology allows to add sequentially inner core layers. Dielectric (pre-preg) with copper foil are added on both sides of the inner core and build-up sequentially such structure like a normal multilayer, with holes running through it completely (through hole) or blind and / or buried holes performed with depth control or laser drilling to the layer required.Nowadays CIPSA is prepared to make this SBU technology up to 4 + N + 4, that means we can add up to 4 layers pressed to a central core.
DATA SHEET
PCB´S HIGH COPPER THICKNESS
The increase in demand in printed circuit High Power and higher cooling requirements, at the same time with more complexity, requires the developm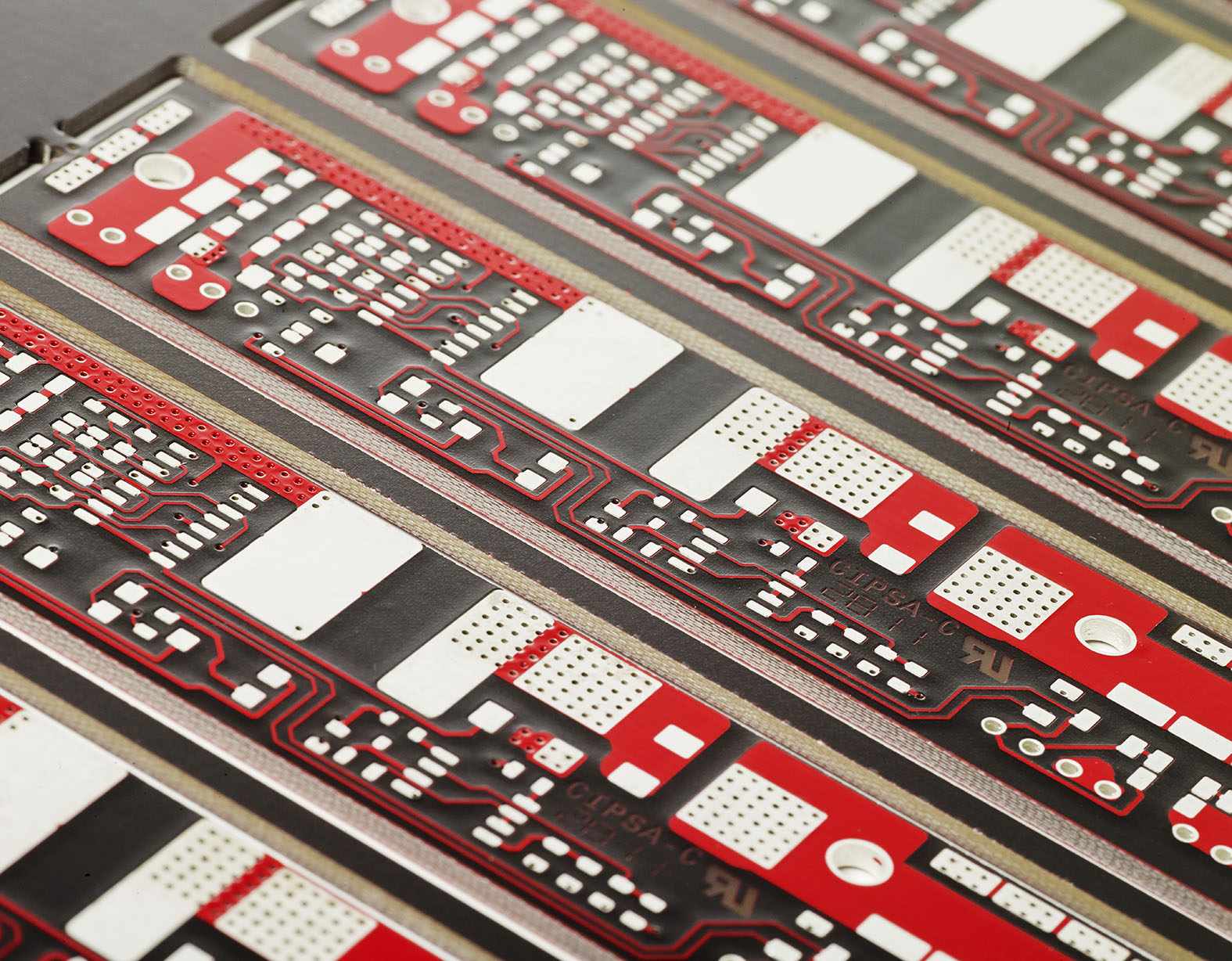 ent of new concepts. Therefore CIPSA using their experience in the production of printed circuits and multilayer to 400 µm, can offer its customers the manufacture of mixed multilayers, with a copper thickness on inner layers from 105 µm to 400 µm, with outer layers signal or digital electronics, with less copper thickness.
+INFO